We commit to providing safe and supportive environments which nurture the wellbeing of all students and staff in our community, and hold firmly to the belief that they have a right to be safe, respected and valued in an inclusive environment. We know that when students are happy, they are more engaged with their learning.
Schools benefit from wellbeing initiatives and pastoral care support through Sydney Catholic Schools – in areas such as anti-bullying, positive behaviour, student counselling, refugee support and child protection – which range from universal support for all students, to targeted interventions for students with complex social and emotional needs.
At St John Bosco Catholic Primary School Engadine student wellbeing ties in closely with our pastoral care approach and the charism of the Salesians of Don Bosco. It is through Don Bosco that the Holy Spirit instils gifts in the people who are called to share his mission. The expressions of these gifts are love, joy, optimism, creativity, flexibility, duty, family spirit and religion. Student wellbeing involves recognising, nurturing and enriching each individual as a whole and unique person within the context of a diverse and Catholic environment.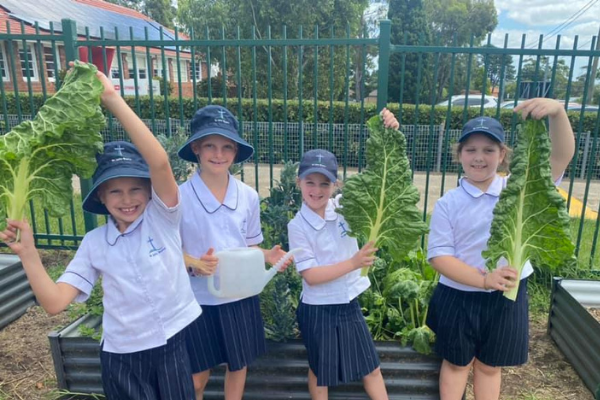 Lunchtime Activities
Gardening, Construction, Lego, BeyBlades and more!
We provide many opportunities for students during playtime. We are of the belief that the more variety we offer to the students, the more the students will be engaged in their interests. Playtime clubs include:
Basketball
Yoga
Dance
Passive Play
Netball and more….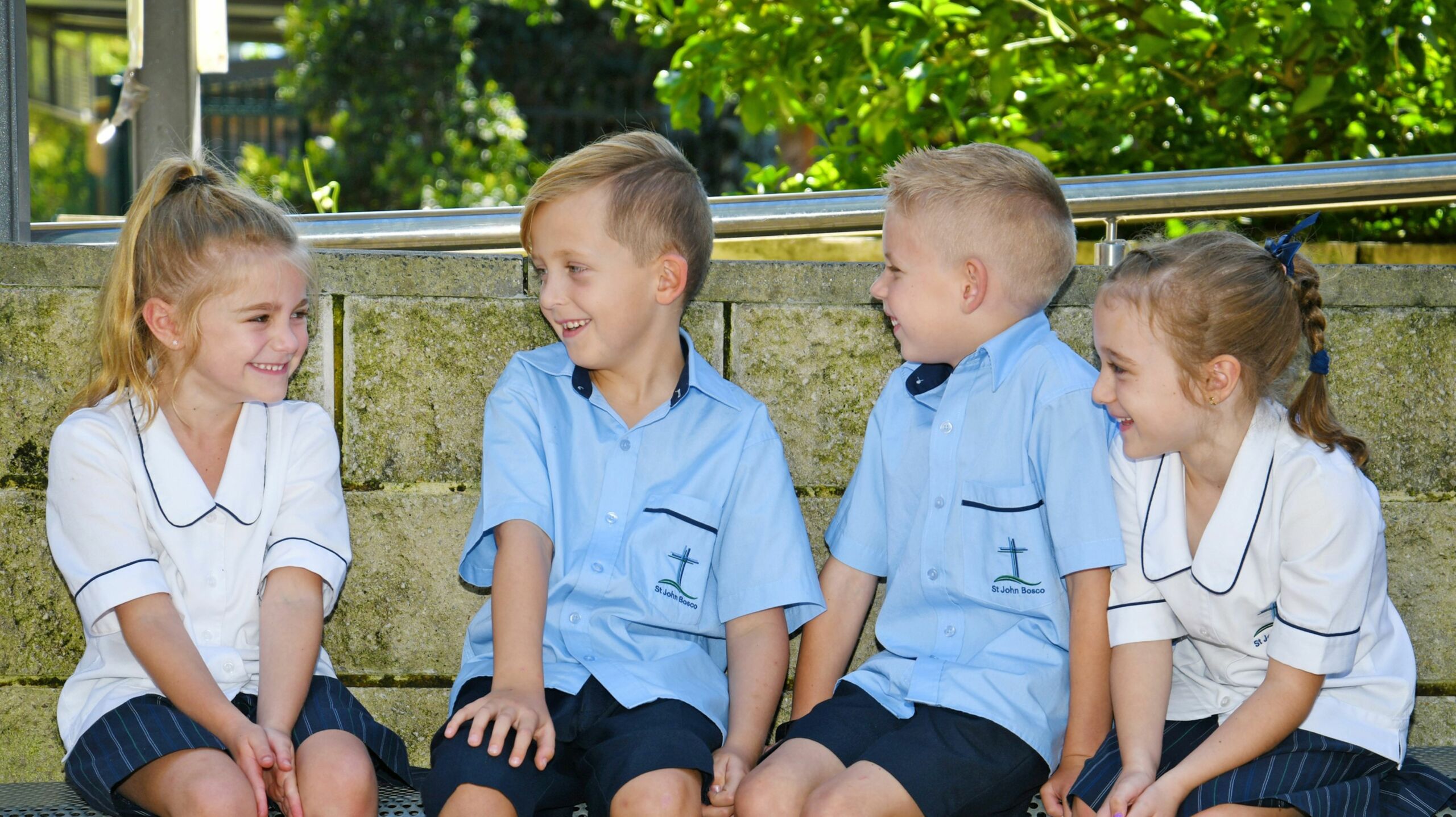 School Counsellors

As part of Sydney Catholic Schools commitment to support student wellbeing, St John Bosco has the support of two counsellors who between them work twelve days a fortnight. These counsellors work closely with students, staff and parents to enhance the overall wellbeing of our students. They provide professional learning for staff and liaise directly and closely with parents to ensure student's needs are being met and addressed.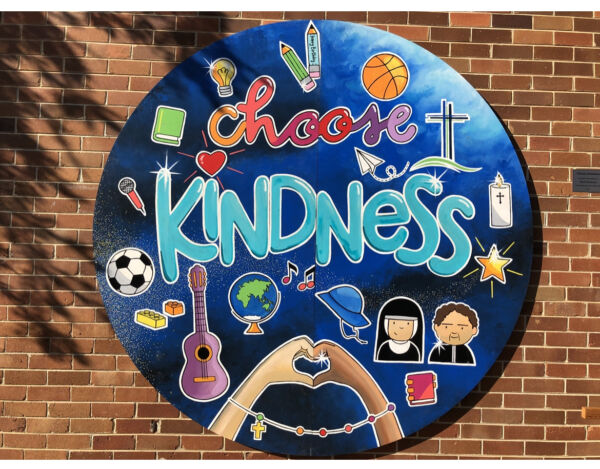 Random Acts of Kindness Program
A evidence-based social and emotional learning program designed to help create a culture of kindness through 6 key concepts – respect, caring, inclusiveness, integrity, responsibility and courage.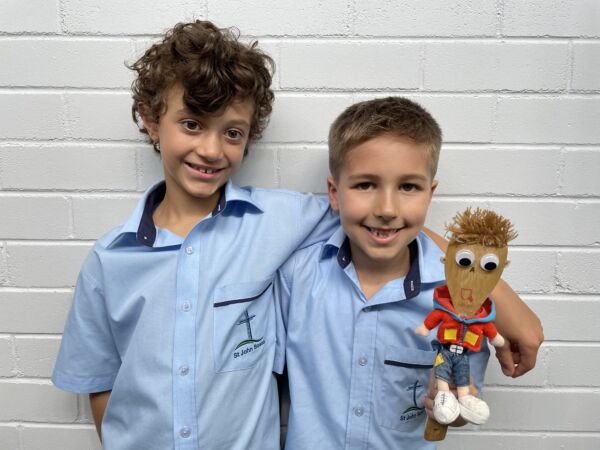 Buddy Program

To develop friendship networks and social skills, the Buddy Program connects students across all grades.
Be You @ Bosco

A well-being initiative that allows our community to be positive, resilient and inclusive; where every child, staff member and family member are proud of who they are. Be You @ Bosco is underpinned by the theme of 'Kindness'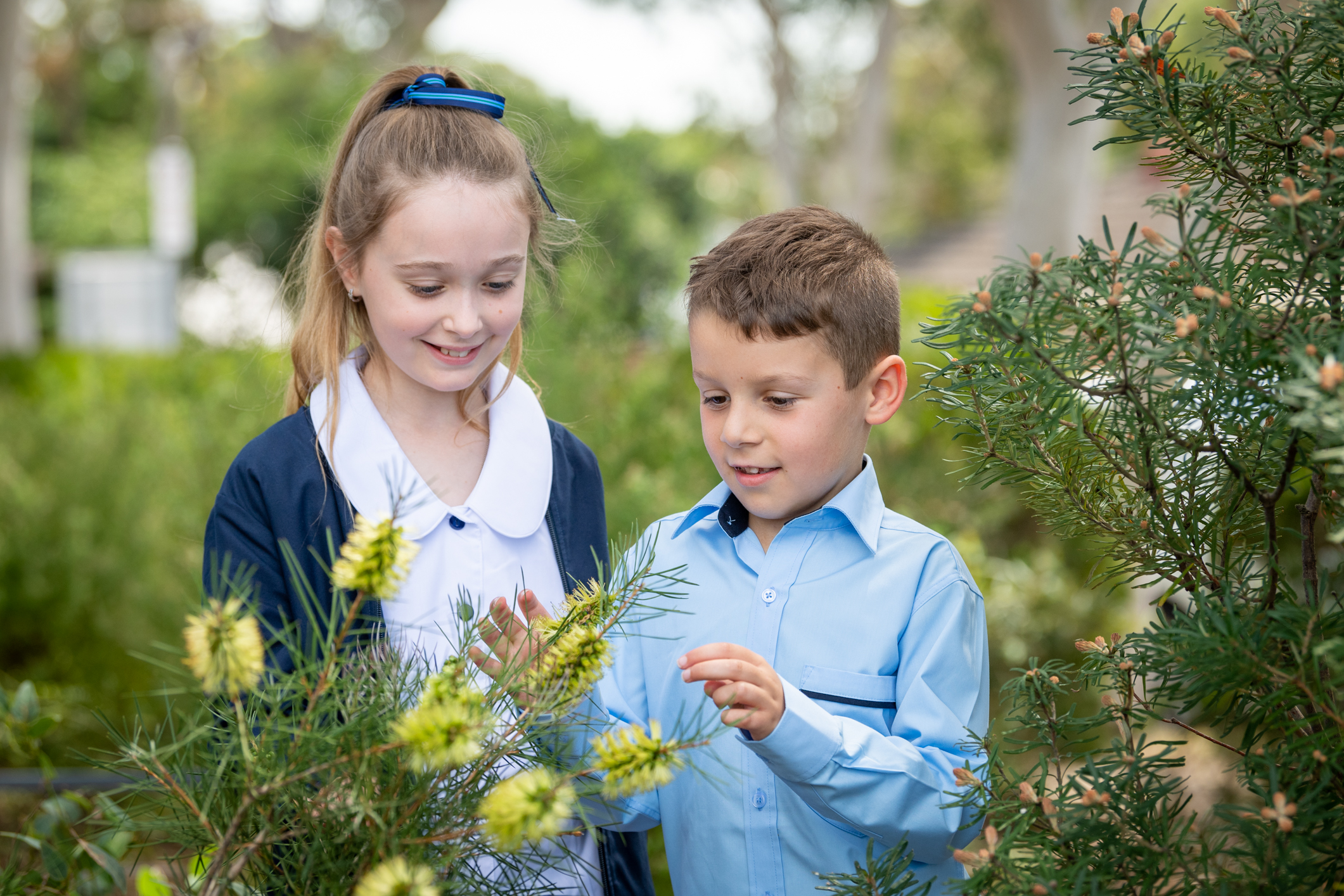 Bosco Positive Behaviours

Bosco Positive Behaviours is about bringing together the whole-school community to contribute to developing a mentally healthy community where our school has a positive, safe and supportive learning culture. Creating and maintaining supportive and safe learning environments improves the social, emotional, behavioural and academic outcomes for children and young people.
Sydney Catholic Schools rejects all forms of bullying behaviours, including online (or cyber) bullying, by maintaining a commitment to providing safe, inclusive and respectful learning communities that promote student wellbeing for learning. Staff at Sydney Catholic Schools are committed to employing wellbeing strategies that allow for a healthy school environment where bullying is less likely to occur.
If your child is experiencing bullying of any kind, or you have a wellbeing concern, we have a number of support services available for parents/carers and students, as listed below.
Support services: