Through the Family and Faith program, parents – as the first educators of their children – are invited into a deeper and more intimate relationship with the person of Jesus Christ.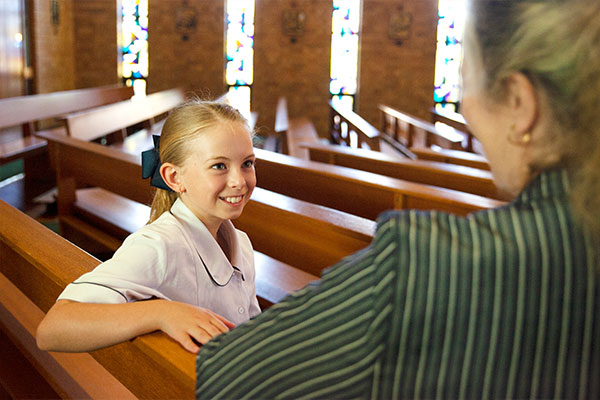 Our school values of presence, respect and responsibility are rooted within our Catholic faith and guide relationships between the school, parents and the parish community.
Our Family Educator facilitates a range of pastoral care programs for families, including playgroup, parent events, prayer opportunities, making gifts to celebrate receiving the sacraments, choir support in Mass and social justice initiatives.