St John Bosco Catholic Primary School Engadine is an extremely well-resourced educational facility set on extensive grounds. Classrooms have been recently refurbished, and school technology is state of the art. The school boasts four large outdoor play areas, two asphalt, one grassed and one artificial turf playing surface, as well as an indoor timber-floored basketball court.
The well-resourced facilities promote student-centred learning experiences which are led by teaching staff as well as other experts in their fields. Among other key curricula, archaeology, science, mathematics, literacy, STEM, robotics, drones, sports and creative arts all feature prominently in our programs.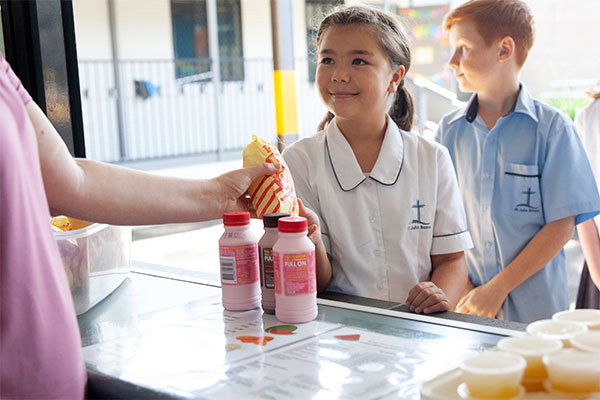 Canteen
Our canteen operates Monday to Friday for both recess and lunch. The canteen manager not only ensures the canteen is healthy, but also produces many items onsite, including our famous chicken burger. Parents are always welcome as volunteers.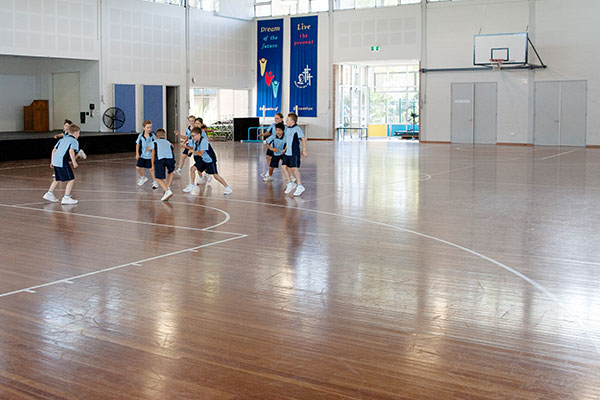 Hall
The hall is used for lunchtime basketball, physical education lessons, musicals and concerts, as well as basketball competitions, Youth Matters and parish events. Recent upgrades include state of the art lighting, projectors and sound that support our musical adventures.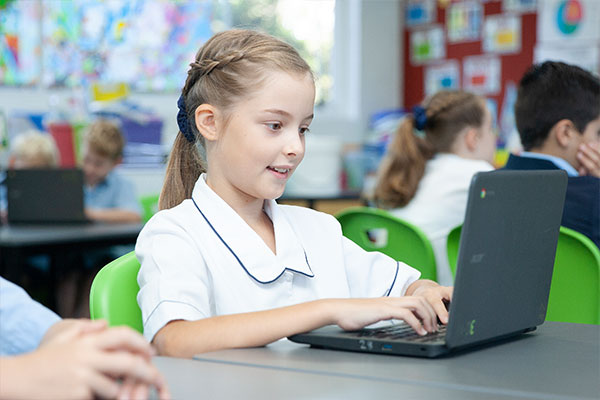 Digital Classrooms
The Bring Your Own Dedicated Device (BYODD) program for Years 2–6 integrates the Google suite across all learning experiences. Students can collaborate easily at school and from home. Classrooms are equipped with interactive televisions and students engage in STEM opportunities following a developmental scope and sequence.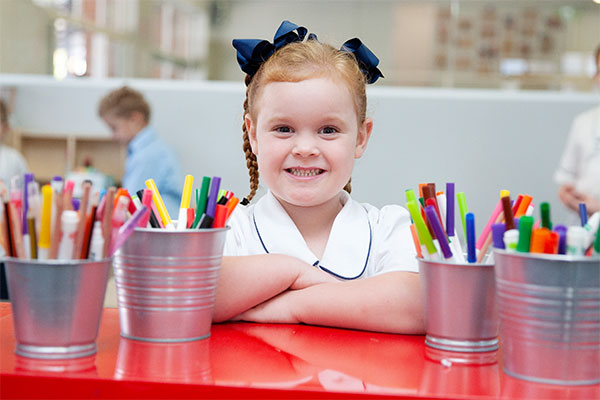 Before and After
School Care
SCECS Before and After School Care operates from the Mazzerello Centre, Monday to Friday. Parents have the peace of mind knowing that their children are cared for by friendly and experienced staff onsite with other students from the school community.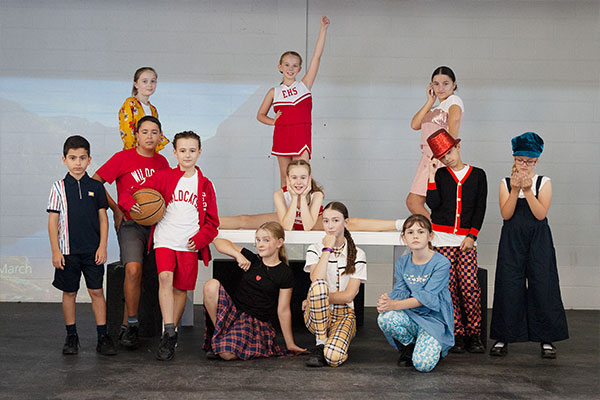 Enrichment Opportunities
We offer many opportunities for students to enrich their learning, including debating, chemistry, archaeology, engineering, student leadership and social justice initiatives. Music and Performing Arts (CaSPA), a Sydney Catholic Schools initiative, offers dance, band, choir and guitar.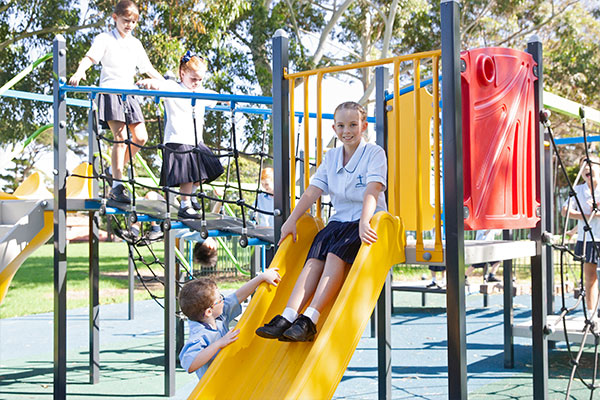 Outside the
Classrom
Here at St John Bosco our dynamic learning extends beyond the classroom, to embrace an array of co-curricular activities offered. We believe by immersing students in a variety of experiences, they get to discover their own skills and interests.